Retrospect The Exhibitions in The Year 2018
Looking back on the year 2018, we invested a lot on marketing, had attended dozens of exhibitions & industry shows all over the world, like Domotex, IBS, Surface, Canton Fair, they were all great platforms for us to show the up-to-date products (especially our SPC flooring) to the market.
At January, we participated in the Domotex Germany, bringing along with our best sell SPC flooring products, WPC decking & wall cladding, Domotex Germany is one of the most professional of Domotex brand, we got acquainted with many buyers, builders and brought back extraordinary new ideas for our future products orientation.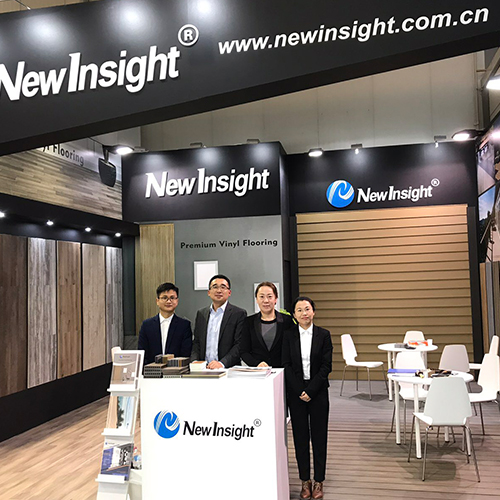 Later that month, we made it to Orland, United States, for International Builder's Show (IBS), that was the first time we'd been to America, to seek possible cooperations. For the reason that our SPC flooring was of fairly low price compared to local name brands like Home Depot, Surface, we got plenty of leads and reached cooperation with a local distributor before the show ends. Thank Evan again for treating us the NBA match at Magic's home court Amway center!!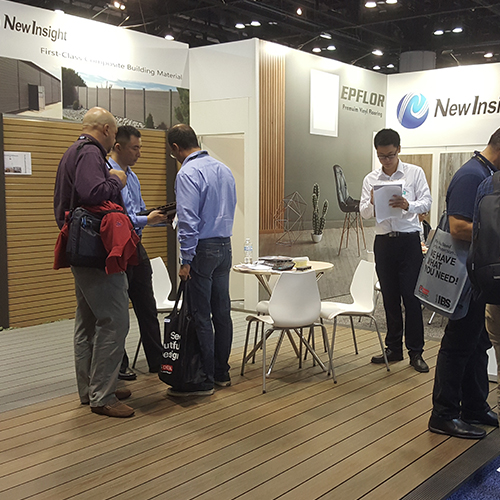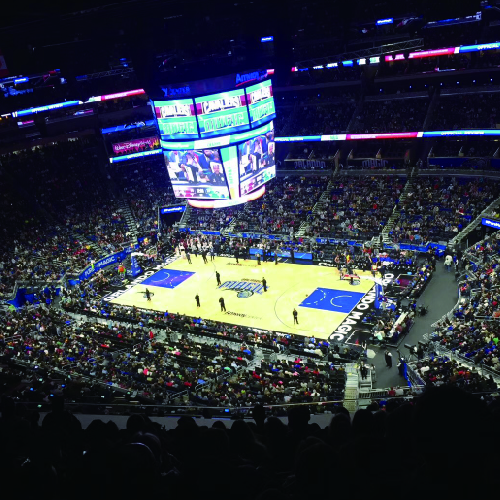 Unlike the IBS, Surface is a much more professional expo for floor covering materials, we rented two standard booths, renovating the stand's surface with our new pattern SPC vinyl flooring. The booth position was not good for us though, we got the location at the corner, so there was no large flow rate of people, but we do foresee the market potential of our SPC flooring in the United States, and we scheduled next year's plan once the expo was finished.

Canton Fair is a traditional exhibition for us Chinese manufacturers, we booked 2 standard size booths, the overall flow rate of people was huge, but visitors varied, as it is a comprehensive exhibition, many visitors were not familiar with our SPC flooring material, we patiently explain to them the material and the how-to-use.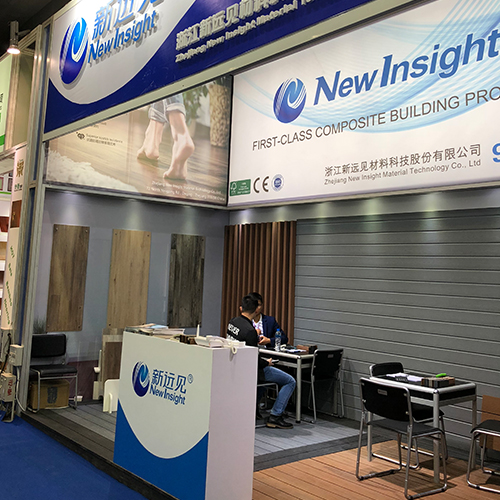 During May, we attended two fairs, one was Design Build in Melbourne, the other one was Architect in Bangkok. Australia is a huge market with potential for SPC flooring manufacturers; Thailand tends to import more PVC flooring after the flood, they need flooring that is waterproof, which is SPC flooring's major advantage. The exhibitions were great and we really enjoyed the leisure time there, looking forward to going back there in the future.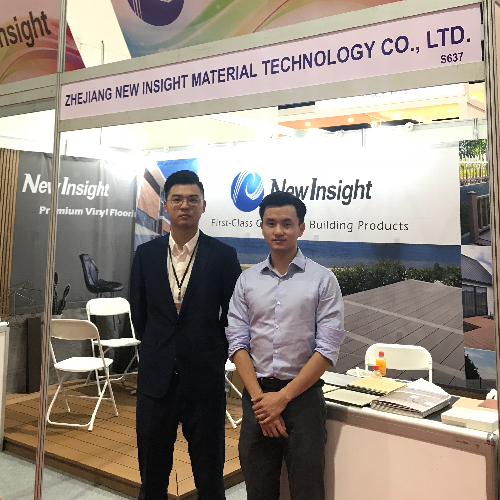 At November, we went for Big 5 in Dubai, the people there tended to prefer rugs & carpet, rigid core SPC flooring was not that popular for residetial, but as many new buildings are rising up rapidly, the commercial places like hotels and shopping malls will need many SPC flooring material for renovation.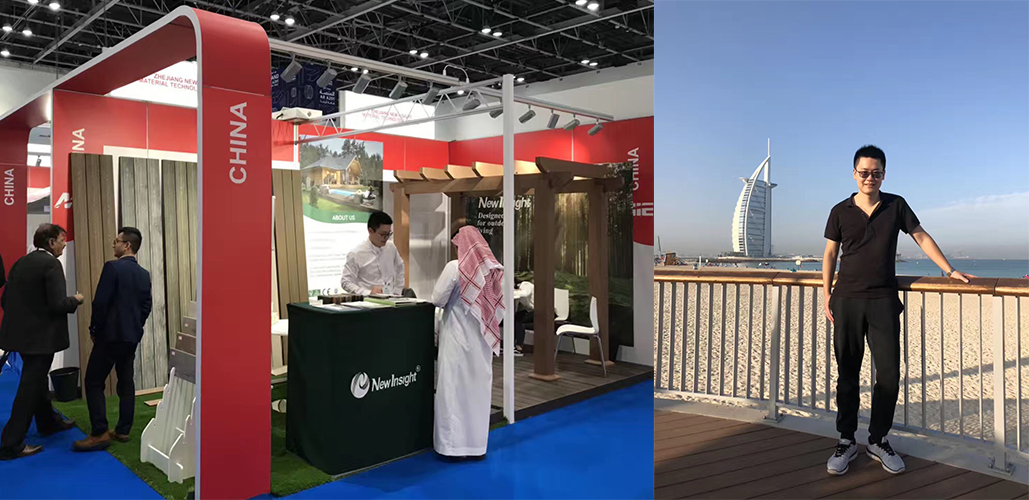 We had over 10 exhibitions back to the year 2018, and is planning more this year for the boosting of our sales, good wished to New Insight and Insfloor!!
Get the latest price? We'll respond as soon as possible(within 12 hours)