Training on Trade Negotiated Skills
There was a lecture about foreign trade negotiation on April 11th. It was hold by focused commercial college and Made-in-China.com, which provided people with convenient service. The lecture was mainly focus on negotiate strategies and methods.

The lecturer is very experienced in foreign trade. In the early days, he worked on foreign trade in Shenzhen, helped his company expand the Southeast Asian market. What he did resulted in his company's success.
What impressed us were the preparations before foreign trade negotiation, and negotiated skills. The lecturer shared his own experiences, for instance, he interviewed the countries and areas of his customers, acquired the details of their customs. With the help of this information, he can increase the possibility of the foreign trade negotiation. While in process of negotiation, the lecturer emphasized customer psychology, which means we should master customers' ideas. Besides, we should respect and admire them so that we can finish the negotiation in a friendly atmosphere. Secondly, the lecturer shared the emergency in foreign trade negotiation and the solutions. We should keep calm when the emergency occurs and don't reveal bewilderment. Overall, emergency is not the biggest "enemy". The last but not the least, we need to manage the negotiation time properly. According to customers' plan, their trip for serval days should be full in case overset our own plan.
We benefited a lot from this lecture, and there are many things, experience deserved us to learn.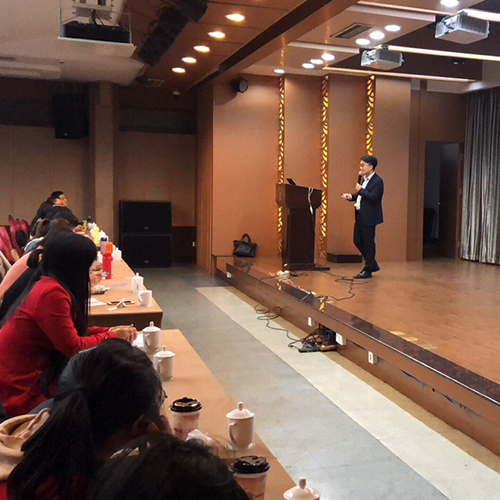 Get the latest price? We'll respond as soon as possible(within 12 hours)